Projects Reports¶
Manual Reports Generation¶
For manual generation of a project report go to the Project list and click on the Generate PDF Report link of your project like in the image below:

Any user with access to the project can generate reports for it. There are two report types on a project level and one management overview report.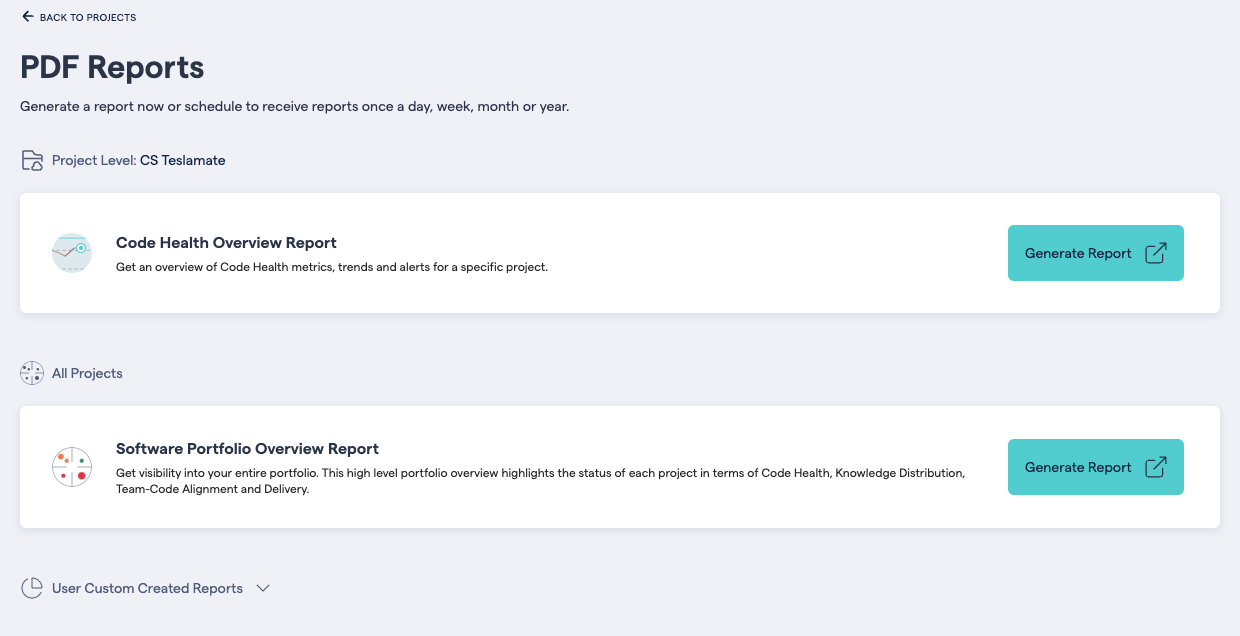 Code Health Overview Report: The Code Health Overview Report captures the four factors essential to successful software development for your project. You get a snapshot of the technical metrics as well as the current trends.

Software Portfolio Overview Report: The Software Portfolio Overview Report gives a high-level overview of all your projects in terms of CodeScene's four factors.
Schedule Project Report¶
To schedule a project report go to the Project list and click the Project Configuration link of your project:

then click the Report tab:

You can schedule more than one report, for the same recipient or for different ones. After you finish, click the Save Report Configuration button.