Architectural Analyses¶
CodeScene's architectural analyses let you run Hotspots, Change Coupling and more at the architectural level of your project. The results give you the power to evaluate how well your architecture supports the evolution of your system.
With CodeScene, you get the same information on an architectural level as the file level analyses, as illustrated in Fig. 110. Note that this is information that isn't available in your code.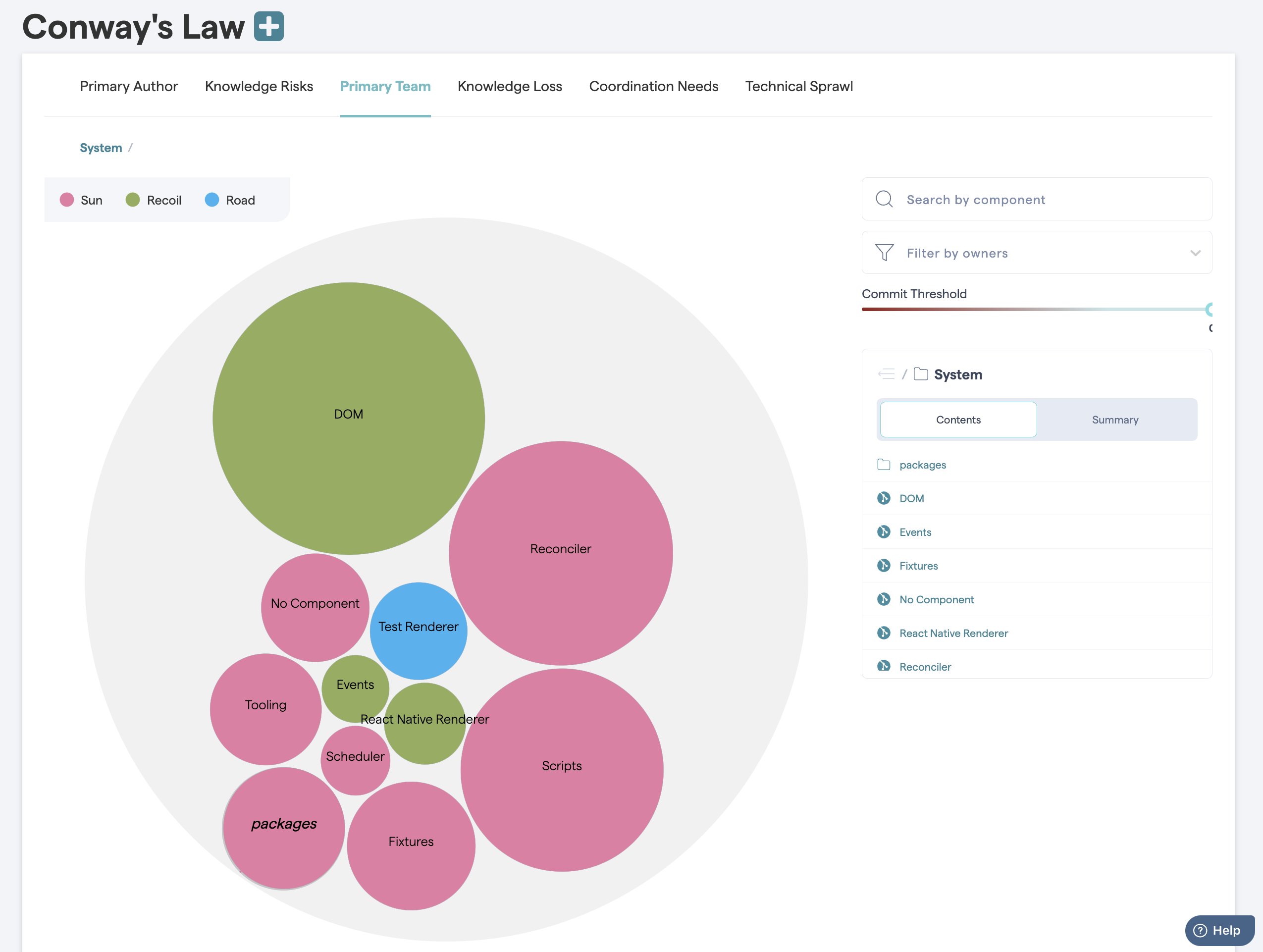 This section of the guide walks you through the necessary configuration and gives you some ideas on how to interpret and act upon the architectural analysis results.