CodeScene identifies patterns in the evolution of your code. This gives you the power to predict its future and to find the code that is hard to evolve and prone to defects. The investigation takes only minutes but saves you from future limitations, bottlenecks or maintenance issues. And of course, big costs. We call it software forensics and it is a way to better code quality.

Hotspot Maps
Hotspots let you prioritize complicated code that you have to work with often.
CodeScene gives you a better understanding of your software systems. Here are just a few of all the questions that CodeScene will help you find answers to:
Which part of the code might become productivity bottlenecks?
Which parts of the code will be hard to maintain?
What is the technical risk when a key developer leaves the project?
Which parts of the code should we improve to get a real productivity and quality gain?
How is the knowledge distribution between teams in your codebase?
Social Networks
Explore the efficiency of your organization and architecture with respect to Conway's Law.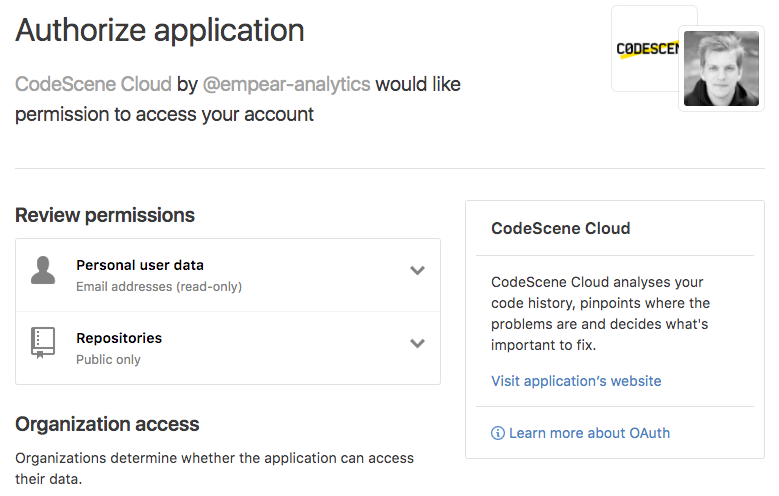 Logging in with GitHub
Getting started with CodeScene is very easy. Log in with your GitHub or Bitbucket account and you immediately have your repositories available for analysis. We require as little access as needed, and source code is only stored temporarily during analysis.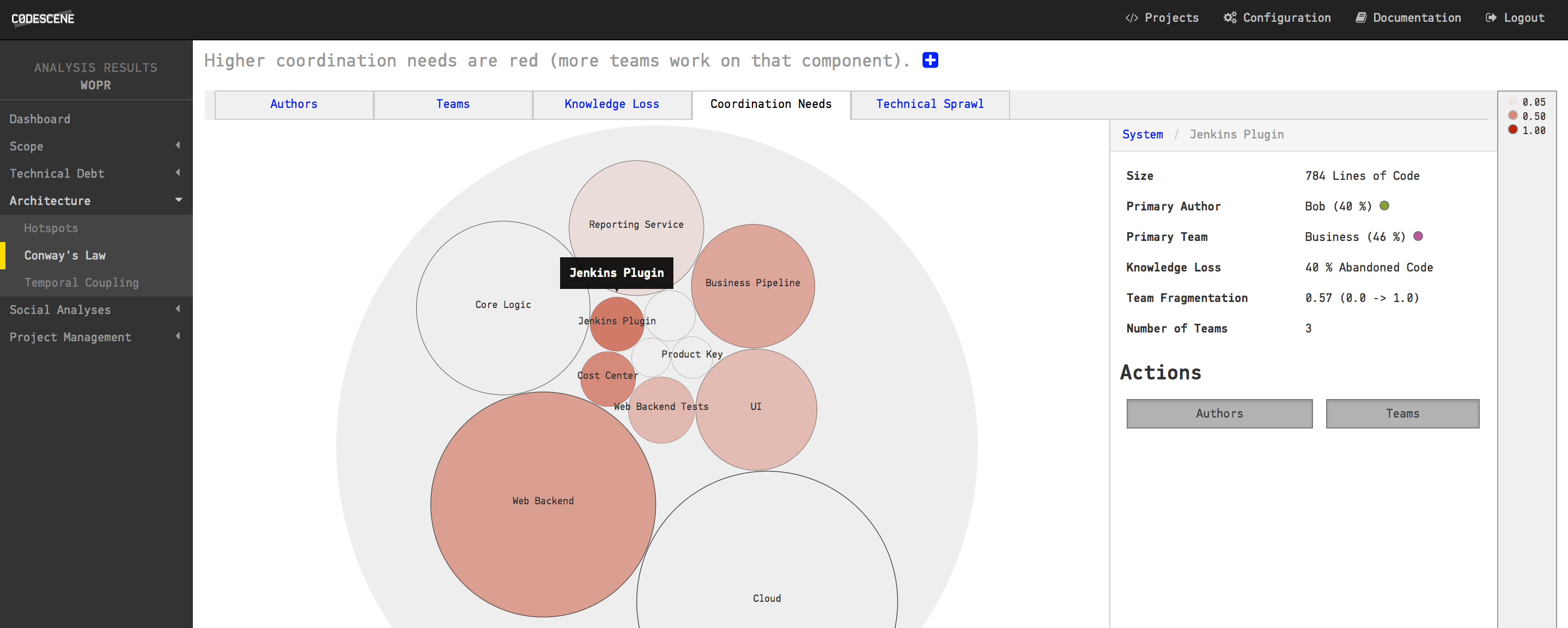 Get CodeScene on-premise
If you prefer, you can run CodeScene On-Premise yourself, in your data center or on your laptop. Read more here.
The research and ideas of Adam Tornhill and its embodiment in the Empear toolset has got to be the most significant contribution in the last 10 years to how we understand the evolution of code. The intersection of social behaviour with architecture reflected in lines of code changing over time speaks directly to the economics of software development in a manner that is accessible to developers and executive decision makers.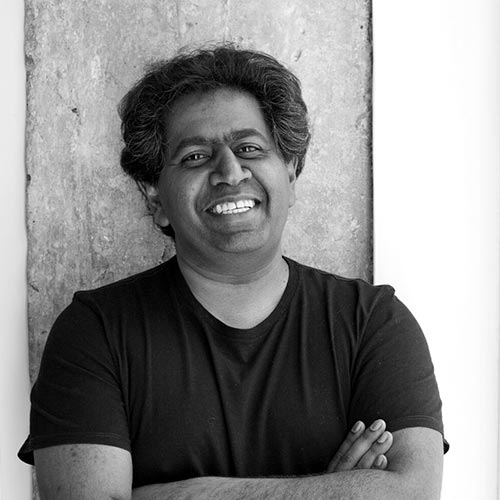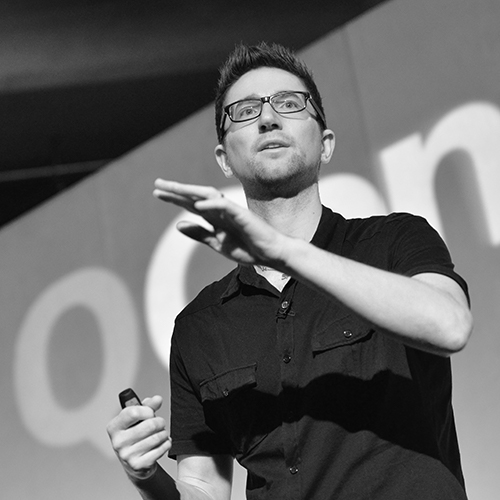 In 2015 Adam Tornhill wrote the book Your Code as a Crime Scene. The book has revolutionized the industry's view on software systems. Adam is also the founder of Empear where we develop a new generation of tools for software analysis. Our prime product is CodeScene which is based on Adam's ingenious combination between forensic science and software development.
Want to learn more? Start out by exploring our Showcase, read the FAQ for technical details, or Log in to create your own projects.
Do you have an issue to report, or a question to ask? Send an e-mail to our Support , or contact us on Twitter at @codescene.